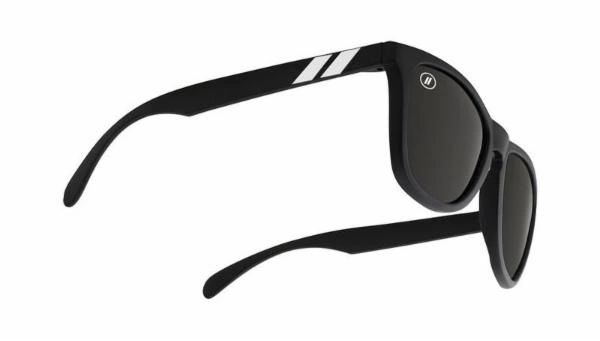 SYMPHONY POL | L SERIES
Style:
BE112
Type:
L Series
Category:
Sunglasses

- Matte Black Frame
- Polarized Smoke Lenses
- Maximum Comfortability
- Versatile Snap Off Hinge
- Size: 55-16-140mm
- Microfiber Pouch Included

If you're going to go with a pair of classic black shades, you've got to get them from Blenders. Because as cool as matte black is, it's made even better when contrasted with the classic white Blenders stripes. Take these to the beach, and you'll fall in love. Honestly, if we could marry a pair of shades, it would be these.

The 'Symphony Polarized' shades also have polarized lenses, which reduces glare and allows you to see things with a sharper sight. If you're looking for a nice pair of high-quality black glasses, look no further. This is protection you'll love to wear.